Whitney Thompson Becomes America's First Plus-Sized Top Model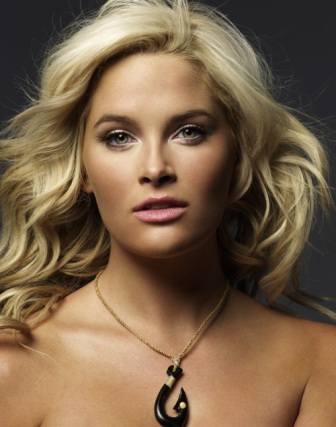 After weeks of challenges, posing and runways, the winner of America's Next Top Model, Cycle 10, has been chosen.
Whitney Thompson
, received the honors, and became the first plus-sized top model to win the competition. If you ask us, she looks pretty normal. But apparently in the model world made up of seriously tiny women, normal sized = large?
It came down to Anya Kop and the 20-year-old from Atlantic Beach, Florida. Fatima Siad, the third runner-up, failed to make a lasting impression after the Cover Girl audition, and was sent home.
Kop, a 19-year-old, originally born in Russia, impressed the judges with her Cover Girl commercial, but in the end Thompson's confidant personality, stunning photos and ability to pose with ease made her the winner.
Like the winners before her, Thompson will receive a cover and six-page spread in Seventeen magazine, a $100,000 contract with Cover Girl cosmetics and representation from Elite Model Management.
She joins the ranks of past ANTM winners Yoanna House, Eva Pigford and that crazy girl that married the ex-Brady Bunch kid.
Image Source www.realitywanted.com
Also on Zimbio:
Where Are They Now - America's Next Top Model
Zimbio has compiled pictures of quite a few former 'ANTM' contestants - find out what your favorites have been up to.