Hot Couple #6: Jada Pinkett Smith & Will Smith
(Getty Images Europe)
Celebrity Couple Hotness Quotient


0
|
|
|
|
10
|
|
|
|
20
Success:
Attractiveness:
Popularity:
Staying Power:
(Getty Images)more pics

»
Success.
Will Smith has a penchant for blockbuster movies, and they have treated him well; he
reportedly
earned $20 million for 2008's
Hancock
. He's been nominated for a few Golden Globes and Academy Awards as well, though he's never won. And
Wikipedia
tells us: "He is the only actor in history to have eight consecutive films gross over $100 million in the domestic box office as well as being the only actor to have eight consecutive films open at #1 on the domestic box office as a Lead Actor." Decent work. As for Jada, she has dabbled in singing, producing, writing and designing with some success, but she's primarily an actress known for movies like
If These Walls Could Talk
and
The Matrix
. From 2007 to 2008,
Forbes
reports that this couple earned $85 million total.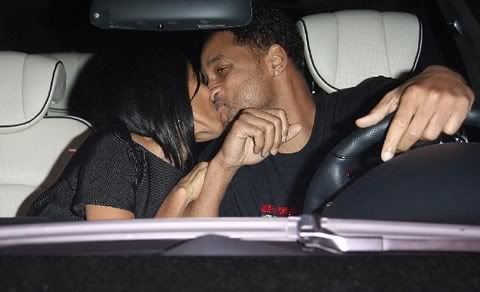 MWZA

Attractiveness.
Will has only become more attractive (and fitter!) since his
Fresh Prince
days, and Jada always seems to be glowing. Adorable.
(Photo Agency)
more pics

»
Popularity.
About 1.2 million people searched Google for info on Will last month, and 225,000 searched for Jada -- enough to put them in the top third of our most popular couples.
(Getty Images)more pics

»
Staying Power.
Jada has said in the past that she would give up her career before allowing her marriage to fall apart, and Will has insisted, "Divorce is not an option." They've been married since 1997 and have two kids together, so it's safe to say these two are in this for life. Better yet, let Jada explain it:
Compatibility.
Jada's a practical Virgo, and Will is an emotional Libra. Most likely, her focus on the negative will frustrate him almost as much as his indecisiveness bothers her. Good thing divorce isn't an option for Mr. and Mrs. Smith.

<< PREV
The 100 Hottest Celebrity Couples Full List
NEXT>>
Related Articles: