Ode to the Fanny Pack

Donkey Fanny Pack image via thisislandpalace.com
My parents used to send me to New Mexico each summer to visit my grandparents. They'd arm me with a tiny backpack and a fanny pack, in which they tucked crisp bills in case I needed anything. They warned me never to take the fanny pack off, but I didn't want to anyway--I knew it was the ultimate fashion statement.
image linked from fannypackantics --a great fanny pack resource.

Believe it or not, the fanny pack--which reached the height of its popularity in the late '80s and early '90s, is making a comeback. I spotted something that looked alarmingly like a purse for the pelvis in photographs of the
Miss Sixty fashion show
at New York's Mercedes Benz Fashion Week.
Getty Images

Fanny packs are even making their mark in the high fashion world. I found a Fendi fanny pack on
Overstock.com
for the low price of $369.99!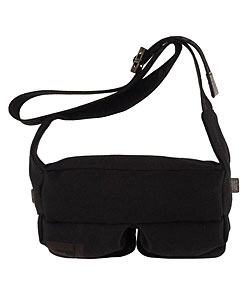 picture via overstock.com
Some looks are best left in the past. It's awfully hard to pull off a fanny pack without looking like a pitifully ironic hipster--but more power to you if you rock it well.
Related Articles: