Here's What Happens When Emma Stone Meets Sporty Spice
(YouTube)
A few buzzworthy tidbits from around the web to distract you from your work day.
Emma Stone really, really loves The Spice Girls (and "Stop").

Okay, so maybe the
Amazing
Spider Man 2
actress didn't get to meet Mel C. (a.k.a Sporty Spice) in person, but she still managed to freak out when the singer called in to video chat with her during a radio show. Side note: Sporty Spice is looking absolutely fabulous.
Here is the origin of all your favorite memes.

Have you ever wondered where "Confused Gandalf," "Condescending Wonka," and all those other memes inspired by
The Big Lebowski
came from? Well, wonder no more. Below, enjoy over five minutes of your favorite pop culture memes, explained.
Is this the best or worst song about social media ever?

Things got way crazy at the 2014 Social Media Marketing World convention (yes, it's a real thing). Unfortunately, we still don't know what to make of this upbeat musical number. (h/t
Gawker
)
In case you really wanted to piss off your parents...
Why not purchase one of these albums featured on
Best Tickets Blog
's "Most Profane Popular Rap Albums" list? Tupac it is! (h/t
PolicyMic
)

The world's oldest message in a bottle has been found.
A 101-year-old message in a bottle was found off the coast of Germany by fishermen and was presented to a local museum by the sender's granddaughter. The bottle, which was tossed into the Baltic Sea around 1913, is pretty old, but probably
not the oldest
.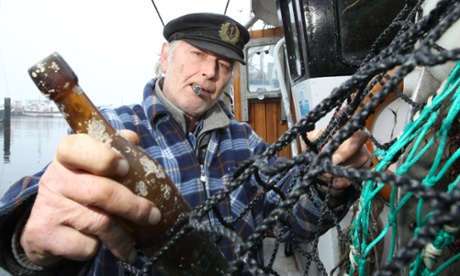 (Uwe Paesler/Getty via

The Guardian

)
Related Articles: