Tina Fey and Amy Poehler Will Reunite to Host 2013 Golden Globes
(Photo: Getty Images)
NBC has just announced it will be hiring from within to fill Ricky Gervais' old job hosting the Golden Globes. Thankfully, the network went with two of its most charming, most hilarious employees,
Tina Fey
and
Amy Poehler
.
From
SNL
's "Weekend Update" to
Baby Mama
, the Fey/Poehler pairing is a proven comedy goldmine, so this seems like a no-brainer choice if producers are aiming for a bunch of laughs and a good time. And given the freewheeling (read: alcohol-friendly) atmosphere of the Golden Globes, the ladies of NBC should have a wealth of material to work with as the night goes on.
The Globes will air January 13, with nominations coming one month prior.
Oh, and if you still have your doubts about Fey and Poehler, remember one thing: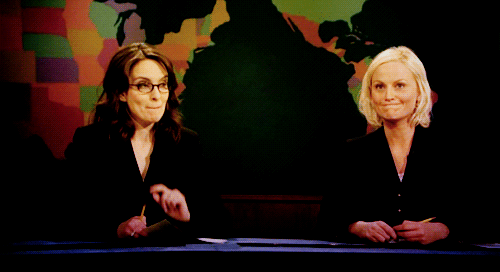 Related Articles: