Andy Roddick to Get Married This Weekend
Brooklyn Decker and Andy Roddick attend the Lacoste Spring 2009 fashion show during Mercedes-Benz Fashion Week at The Tent in Bryant Park on September 6, 2008 in New York City. (Photo by Stephen Lovekin/Getty Images North America)
Tennis superstar Andy Roddick is tying the knot with fiance
Brooklyn Decker
this weekend, according to
People
. Not familiar with Decker? She's a
Sports Illustrated
swimsuit model who's been dating Roddick since 2007. He was reportedly flipping through the magazine when he stumbled across her picture and promptly asked his agent to contact hers. They announced their engagement in March of 2008.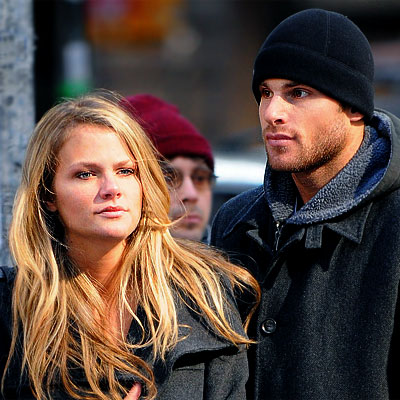 Roddick and Decker out and about.

The celebration has already begun, with a bachelorette party for Decker in her North Carolina hometown this past weekend. This was likely a very attractive crowd, as Brooklyn counts fellow swimsuit model
Julie Henderson
among her closest girlfriends.
Now the couple is heading down to Roddick's native Austin, Texas for two days of intimate festivities. A source says, "They wanted to keep it local."
Last year, Decker revealed details about her courtship with Roddick:
I was stalked. He'll tell you that. It was charming. He was charming. Eventually, I fell for it, and five months later I called him back and that was that.

This has been the happiest time. I'm very much a tomboy and this is being a total girl, being with my friends and my mom. We're shopping for a dress right now.
See more pictures of Roddick and Decker (click any photo):
Related Articles: