The Definitive Pop Culture GIF Guide to Thanksgiving
(Photo: NBC)
If there's one thing we at the Zimbio office love more than gifts, it's GIFs. Which is why we've used the best pop culture GIFs to create this handy-dandy guide to Thanksgiving etiquette. We're not saying you shouldn't embrace your own special holiday traditions, but if you want to survive this year's festivities, there are a few universal rules to follow.
Greet your guests.
Have a cocktail.
Tune out the familial bickering.
Show some love to your pets.
Keep the novices out of the kitchen.
Prep the turkey.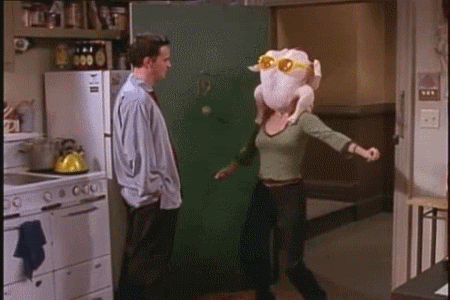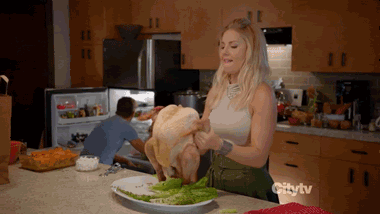 Cook the turkey.
Tell everyone to come get it.
Don't let anyone judge you for how much you put on your plate.
Strut over to the dinner table.
Or run, that's cool too.
Find your seat.
Open wide.
Chow down!
Go back for seconds.
Save room for dessert.
Regret nothing.
Related Articles: