Jerry O'Connell: 'I'd Better Not Fail' Law School
Getty Images
Actor
Jerry O'Connell
is taking advantage of being a stay-at-home dad to eight-month-old twins Dolly and Charlie by enrolling in classes at Southwestern Law School while wife
Rebecca Romijn
works on a new project. He told website Celebrity Baby Blog:
My wife is working on Eastwick so I'm not going to be working for the next eight months. We agreed that one of us would be with the kids.

Rebecca will be working pretty long hours so it feels like now is a good time for law school. I've always planned on going. It's just night school.

I'd better not fail now because people will make fun. Public pressure is driving me on to study hard and get good grades.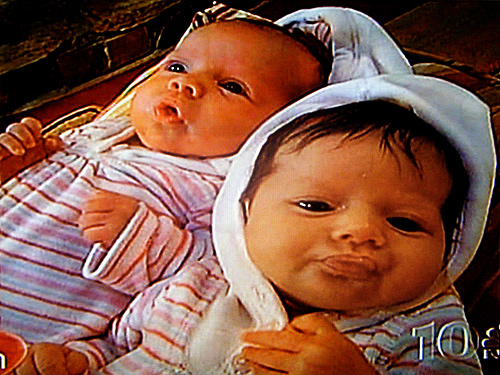 Jerry and Rebecca's twins (via Celebrity-Babies.com)

It was revealed last month that Jerry had decided to continue his education. Jerry, 35, underwent the usual enrollment process at Southwestern Law School, handing in an undergraduate record and taking a test. Assistant Dean of Public Affairs Leslie Steinberg said: "He is very excited to be starting his law school education here at Southwestern. He was very impressed with the faculty and the vibe here. This is brand new to him as well. I get the feeling that he felt like one of the students at orientation and had a great time and is really diving in."
The actor is on a part-time course, and Jerry's fellow students are delighted to have a famous classmate. One student wrote on Twitter: "Actor Jerry O'Connell is at orientation @ Southwestern Law School. He is an entering night student, mingling @ mixer."
More pictures of Jerry O'Connell (click any photo):
Related Articles: