Awful Plastic Surgery: Celebrity Men Edition
All the speculation over who's had what done to which body part can get pretty tiring,
Don't Miss

especially when it seems like only women are under scrutiny. Frankly, things are still pretty rough for women in Hollywood: physical appearance is essential to one's career, so it makes sense that so many women are electing to have their faces and bodies sliced and diced.
But why would someone like Bruce Jenner get plastic surgery?
Plastic surgery's popularity is on the rise, including among men both young and not-so young. There are plenty of celebrity males who look like they've made a few alterations to their faces--poor old
MJ
isn't alone anymore.
5. Ray Liotta
Ray Liotta in the early '90s.
Goodfellas actor
Ray Liotta
has vehemently denied he's had any work done. I'd be inclined to believe him if he could only smile.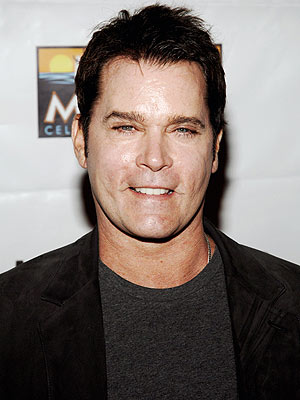 Linked from Timeinc.com

Maybe it isn't the fault of a cosmetic procedure, but there's definitely something wrong with his face that wasn't wrong ten years ago.
4. Wayne Newton

Wayne Newton first broke onto the music scene back in the early sixties with his hit, "Danke Schoen."
image linked from chicagotribune.com
It's been over forty years. So why, why, why does he look exactly the same, except a bit more like a penguin? I blame it on Las Vegas.
image linked from msnbcmedia3.msn.com
3. Bruce Jenner
Bruce Jenner
became famous for winning the decathalon in the 1976 Summer Olympics.
linked from stefanitadio.com
A good-looking guy, Bruce was one of the best Wheaties box models in history. Now he's famous for having raised reality douche
Brody Jenner
and being stepdad to
Kim Kardashian
and her sisters. Despite his falling star, his face seems to be pulled up by some cosmic force.
2. David Gest
Television producer David Gest became famous when he married Liza Minelli in 2002. The couple split about a year and a half later, and made tabloids with their nasty divorce. Little-known about Gest is that he was actually childhood friends with the Jackson family.
A very young David Gest.
Linked from mirror.co.uk.
Gest was so close to the Jacksons, in fact, he chose to visit Michael Jackson's plastic surgeon around 1980 and have his nose shredded to bits, among other operations.
linked from customizedgirl.com
Now it's impressive how much he looks like Wayne Newton.
1. Mickey Rourke
Mickey Rourke was a big star in the 80's, when he looked like this:
Linked from crapplasticsurgery.com


For those of you considering plastic surgery: it doesn't really matter how much money you shell out--you still run the risk of turning out like Ol' Stretch-Eyes Mickey.

Related Articles: