(HBO)
When you play the
Game of Thrones
, you either win or you die saying something dramatic — consider the latter a consolation prize for exiting the violent festivities a few seasons/books early. Sure, some of the characters on HBO's epic fantasy drama don't always know their way around a sword or a fire-breathing dragon, but they sure as hell know their way around a punchy final phrase. If their lives won't be remembered, at least their deaths will be.
So here's to the fallen lords, ladies, and wildlings! We miss you all — not really, Joffrey — but it's like what those priests on Pyke are always saying: "What is dead may never die." That's comforting in a weird (totally out-of-context) way, right?
(SPOILERS AHEAD, OBVIOUSLY).
Syrio Forel
Mirri Maz Duur
Robert Baratheon
Eddard Stark
Lommy Greenhands

Yoren
Rodrik Cassel
Krazyn mo Krazur
Rickard Karstark
Talisa Stark
Robb Stark
Catelyn Stark
Polliver
Joffrey Baratheon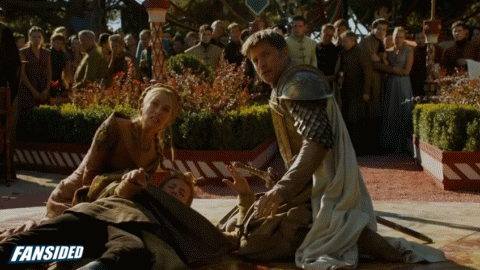 Lysa Arryn
Oberyn Martell
Ygritte
What are your favorite last words on Game of Thrones? Or are you annoyed some last words from the books didn't make it onto the show? (In A Storm of Swords, Robb's last words are actually "Grey Wind", leading some fans to formulate an interesting, if equally depressing spoiler-ific end to the Red Wedding.) Share your thoughts in the comments!
Related Articles: